Today I'd like to show the invitation that I selected for Gwen's second birthday party.  After seeing how cute Cooper's Mickey Mouse birthday party was last year I knew I had to do Minnie for Gwen's second.   I've been amazed with how popular the Mickey Mouse party posts are on the blog, I had no idea!  It was really fun to plan a Minnie Mouse party and I even tried a few new things I've never made before for this party.  I can't wait to share it all with you.   A month before Gwen's birthday I let her start watching a few of the Mickey Mouse Clubhouse shows so that she'd get to see Minnie and get to know the characters.  It's been a big hit and she adores Minnie Mouse.  She loved having a Minnie party and I can't wait to share with you all the fun things that I created.
I found this photo invite on Etsy (ThinkBeautiful Megan Peeler's shop) and personalized the colors & phrases for our party.  Gwen has started to love watching Mickey Mouse Clubhouse and after there are the cute Minnie Mouse Bow-Tique mini-episodes.  Gwen wears a lot of bows in her long hair and I thought it would be cute to have this party be Gwen's "Birthday Bow-Tique."
I wanted to do a double sided invite with a pattern & photos on the back.  Think Tiny Prints but this time I did it old school scrapbook style with 3 real (hard copy) photos added to the back side.  The invite is more substantial when mounted on the white cardstock and I wanted to share a few more of the photos so the back was a perfect opportunity.     I sat Gwen on a refinished hot pink bench a coworker gave me to take some photos for the invite.  I had taken a lot of photos but she wasn't smiling in most of them.  Then her big brother came outside and she flashed the smile I was hoping to see.   I love the main photo.
These were fairly easy to make and I am pleased with the finished invite.  Here's how I put it all together.
It's a 5×7 photo and then I mounted it on a 5.25×7.25 white piece of cardstock that has blue/white stripes printed on the back.  The stripes in this digital paper set were much thicker so I reduced the size so that they'd work on the back of the card.
I took the Minnie silhouette from the cupcake toppers I purchased from the Etsy shop.  Then cut it out and made a full sheet of just the circle portion removing the blue heart background.  I made the circle 1.25 inches so that I could use my circle puncher to cut them out.
We sometimes call Gwen "Gwennie" so I thought it would be cute to use "Gwennie Mouse" for the party.
Supplies:
Photo Invite – Etsy shop ThinkBeautiful
Minnie Mouse Digital Paper Files – I'll be using these to make many more things for this party (banner, drink signs, food signs, subway art and more!)
blue & white digital paper (Etsy – laneandmay)
Minnie Mouse silhouette taken from Cupcake Toppers (Etsy – laneandmay)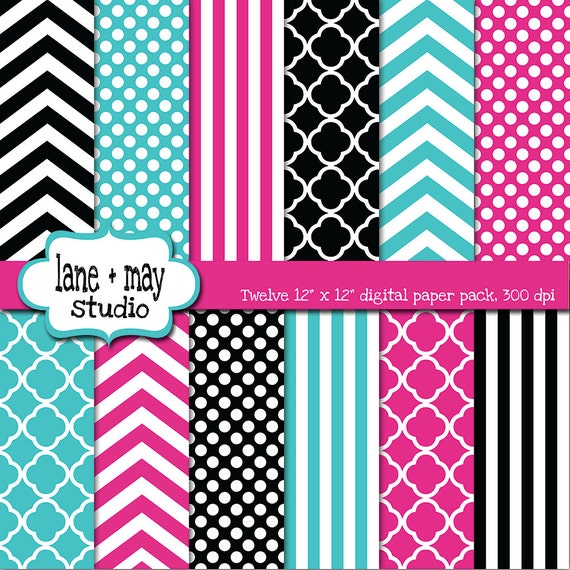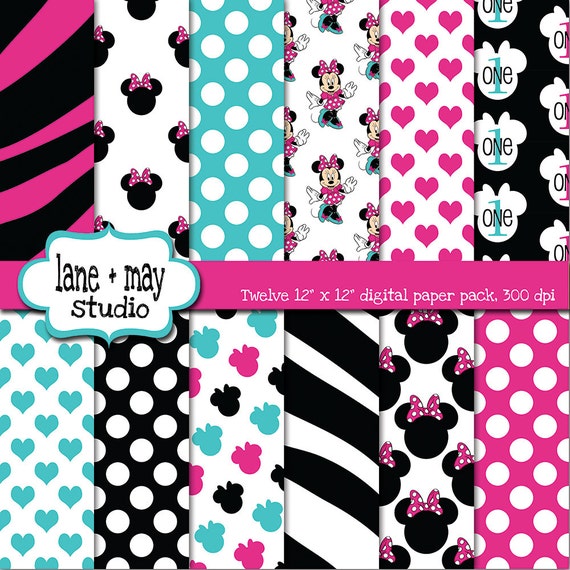 EK Success Circle Punch 1.25